Alec's Skaven
Some progress! There are no skaven arms with pistols so I decided to make one.
And I'm making another gray seer. I can't have two in my warband but I just can't decide what look I like better.
And comparing to the two:
Another comparison shot. If I can make work out he'll be extending a finger or hand or something as if gesticulating for a spell, with a blade at his belt. The easy way out is give him a sword in his arm. It's thrusting forward as if pointing or charging (which I like) but it strikes me as almost a half assed thrust (which I don't like).
The gun arm in use!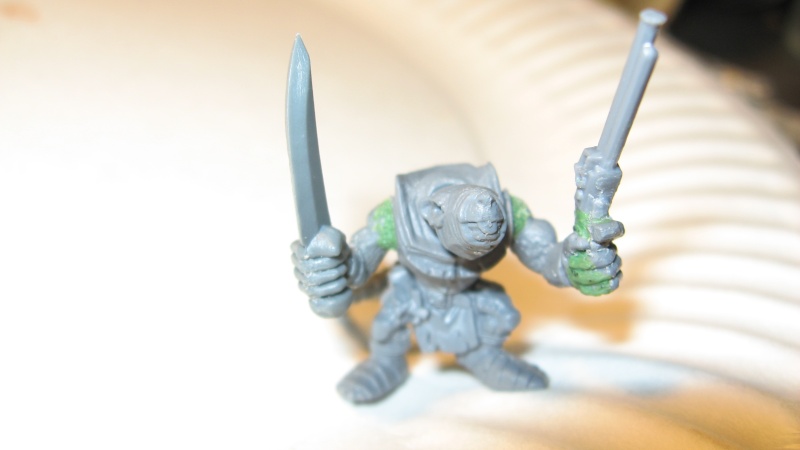 A couple of dual-sword wielding, cape wearing rats.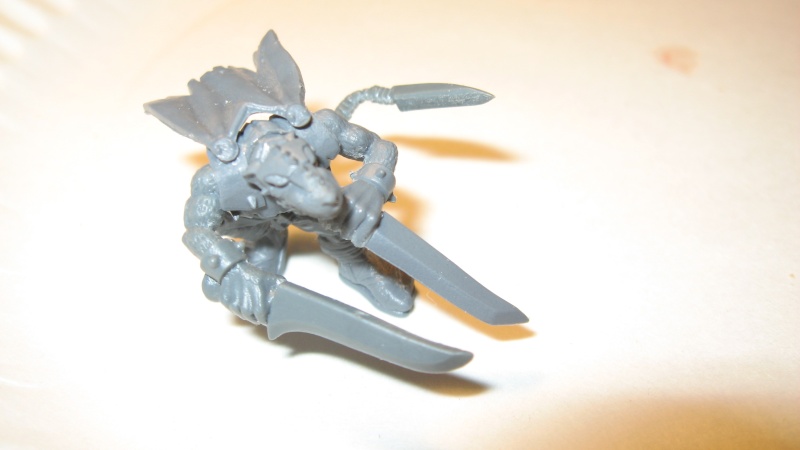 This is one of my favorite models so far. A masked murder machine. He'll probably replace the other claw model once the hero gains tail fighting.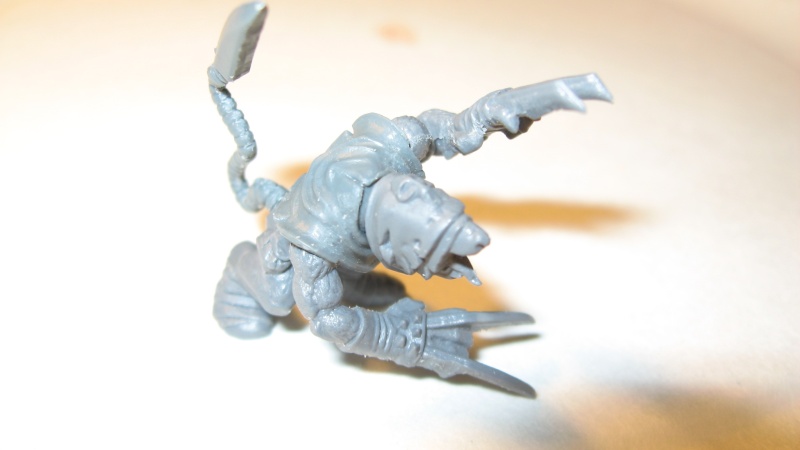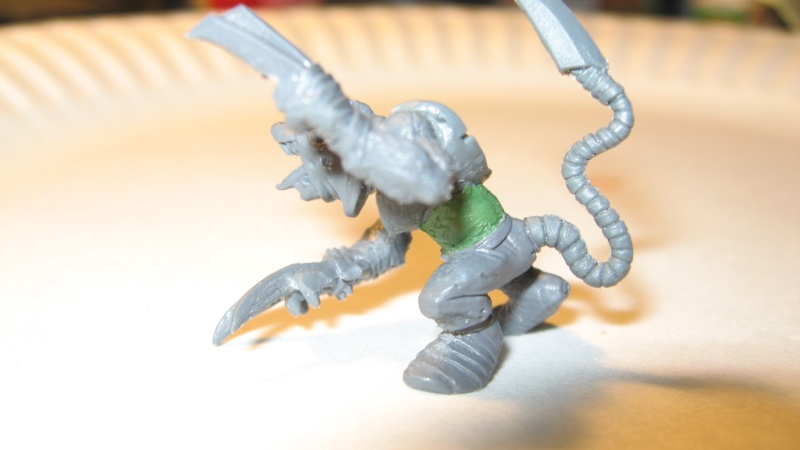 A trio of economy henchmen. All they have are slings, maces, and their free daggers. Super cheap. Sadly, these are the only three slings I have so I'll need to get creative or ignore the What-You-See-Is-What-You-Get rule.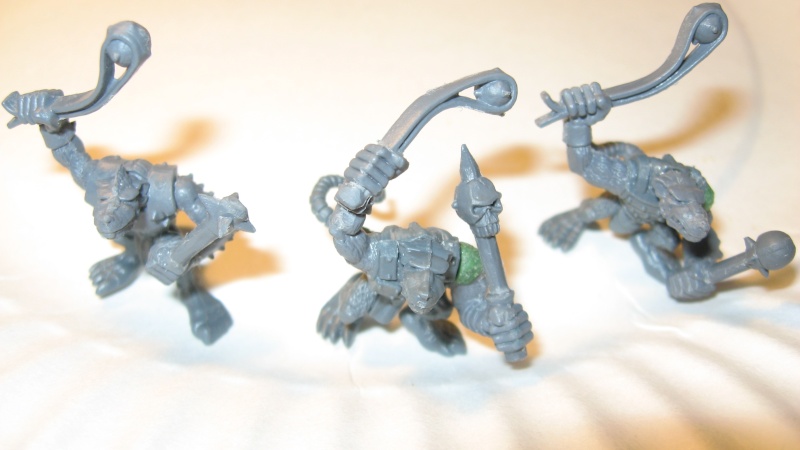 This model is going to have a shield on his tail as per the tail fighting skill and hopefully become my super mega armor rat.
And lastly one of my night runners (ninja rats in training). Introducing Agent Skully!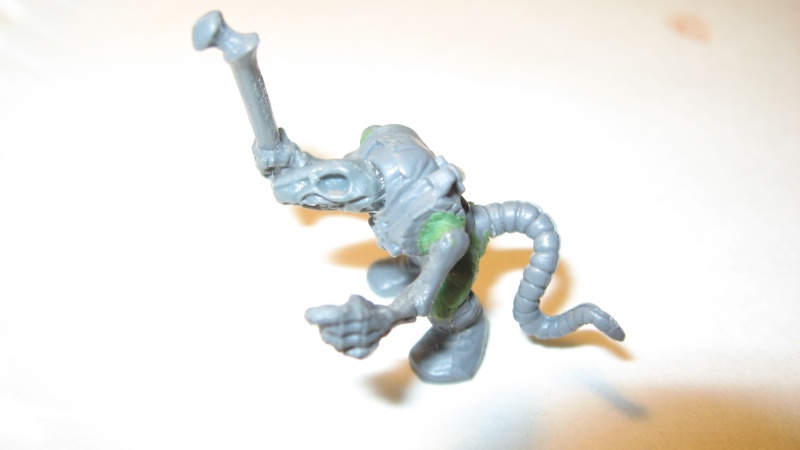 I used green stuff to give him pants. Normally these legs have exposed fur, but he's a skeleton kapeesh?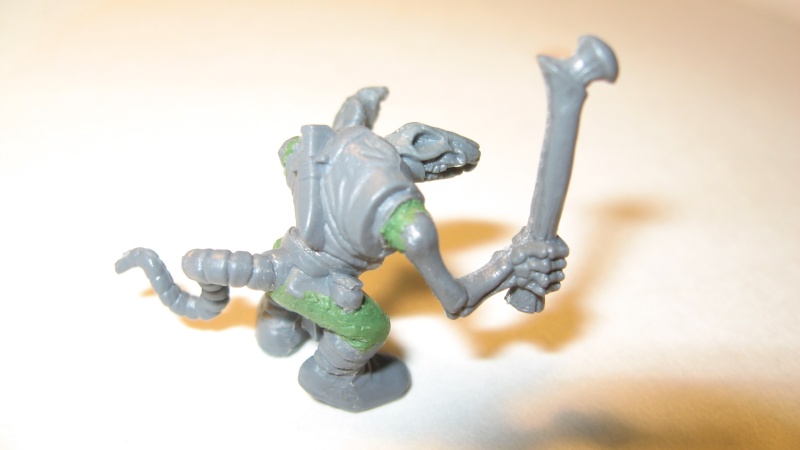 Posts

: 90


Join date

: 2009-02-20

Your rats strike fear into my heart!



Posts

: 86


Join date

: 2009-02-19


Age

: 32

i like the one with the bone club
Agent Skully is a serious team player and has no need for such luxuries as skin. He's that dedicated.