Deadite Girls Gone Wild!
Nice job so far! She's very purple. What are you going to use her for?

One thing about the picture: You really ought to take pictures on the table. It's hard to hold the model steady and it makes the shot blurry.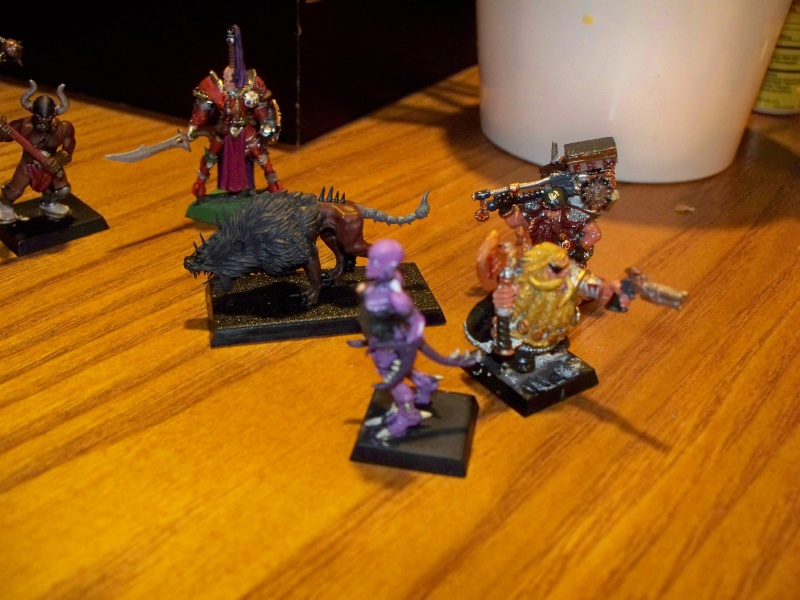 Yeah, I need to go back to retake these pictures tonight.
I want shots of the chaos hounds!
But she is hot! so the barbarian chick I'm painting. I bought a better seer model online. I'll toss up some more shots of the hounds together.

Last edited by AwesomelyK on Fri Feb 27, 2009 4:55 am; edited 1 time in total
You decided not to green stuff her into chaosiness?