Finished Products



Posts

: 86


Join date

: 2009-02-19


Age

: 32

man those guys look nice, great job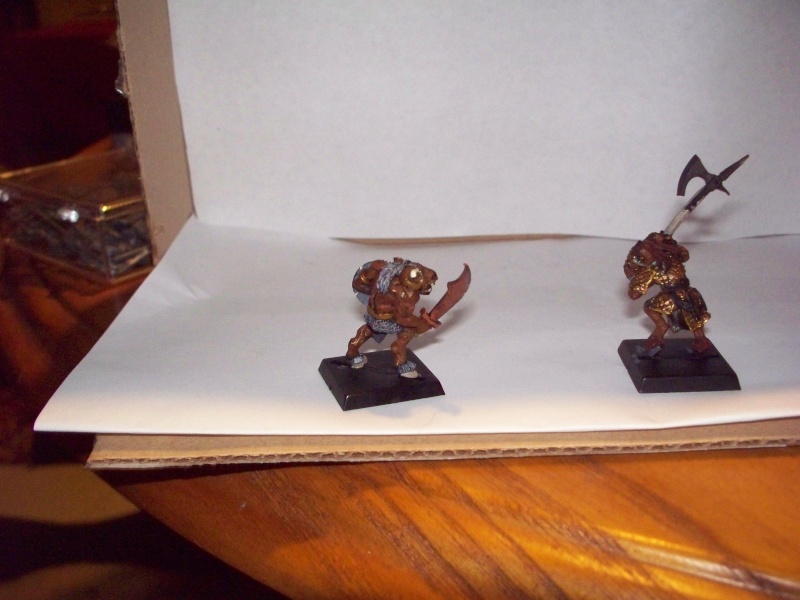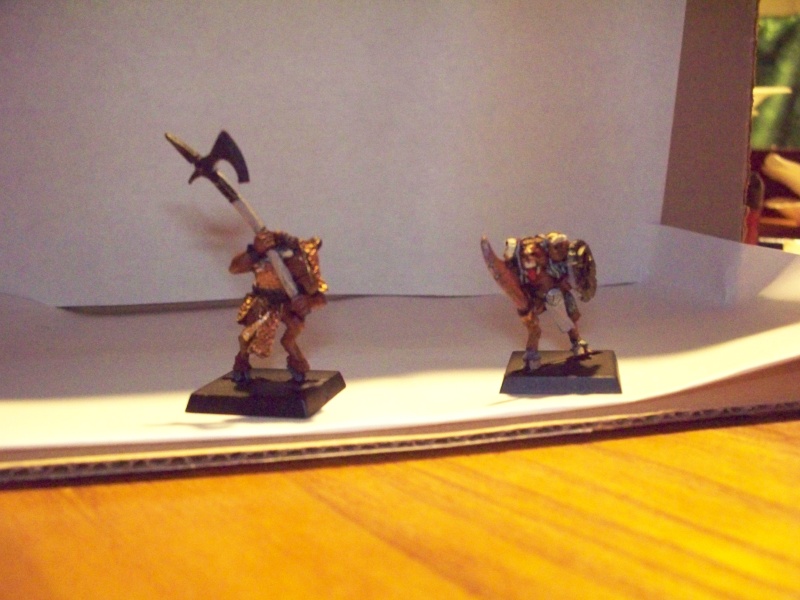 Alright, so the quality is not very good. Lighting quality, even with the flash, also I think my camera unfocused during the shot. :-\
The scalemail armor is not a traditional steel color, I used a mixture of dark bronze to medium bronze to a full bronze. The outlining is gold, I think he looks pretty sweet! Wait until, I gloss then matt varnish.
Those photos are pretty good, I should really take my photos from a little further back the way you've done here to give a better idea of what my guys look like at a normal viewing distance.

But if you want to take a nice photo is turn your flash off and set up some indirect lighting. I have two lamps that I aim straight up at my white ceiling and this creates a very even lighting on my table. It's a little dark but you can fix this either by adjusting the camera's light compensation or by editing the photo on your computer.

Another thing you should try to do is figure out how to set your camera to go off a couple seconds after you press the shutter and set it on something solid while the shot goes off.

Lastly figure out how to set the focus manually and do so before taking each shot.
Last edited by Alec on Fri Jun 19, 2009 8:42 pm; edited 1 time in total



Posts

: 86


Join date

: 2009-02-19


Age

: 32

picture quality aside the guys look rad
Starting to look like a real beastly herd!