Wood Elf WIP
Should I repaint that middle yellow cloth piece to the red brown color? I kind of feel like I should.
i think it might look better as a new color, but yeah, yellow looks odd on that piece
i still think the yellow looks a little out of place, but overall looks really good man
Actually I almost feel like the brown on the leather parts (boots, shoulder and bracers) might be too dark or something. I could do those in a lighter, redder brown, it might complete the autumn color scheme nicely.

Let me finish the yellow parts and leather parts and we'll see how it is.
The major areas are done. I need to catch that spot on the inside of the elbow and finish highlighting the bow, then the stitching scattered around the model. Will be done then. The flash seems to diminish the highlighting and I don't think the photos do the model justice. I think I held the camera too close. I'll do another shoot after I finish the model and replace these pics.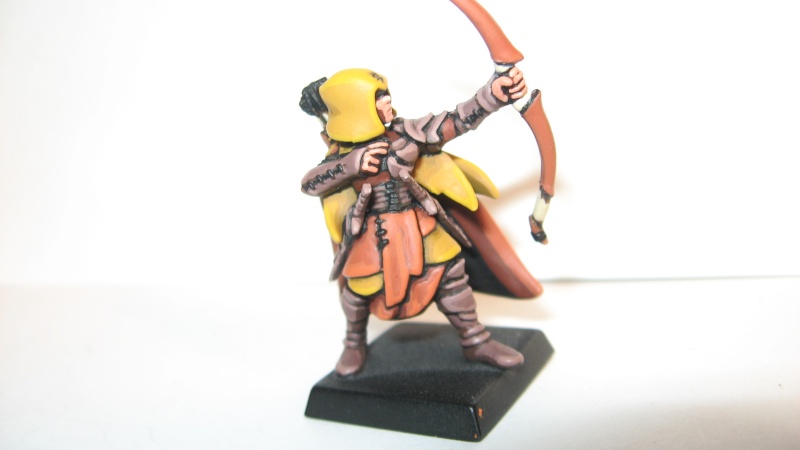 [Edit] So I went and actually learned how to use my camera. (Some small painting touch-ups but it's basically the same as above)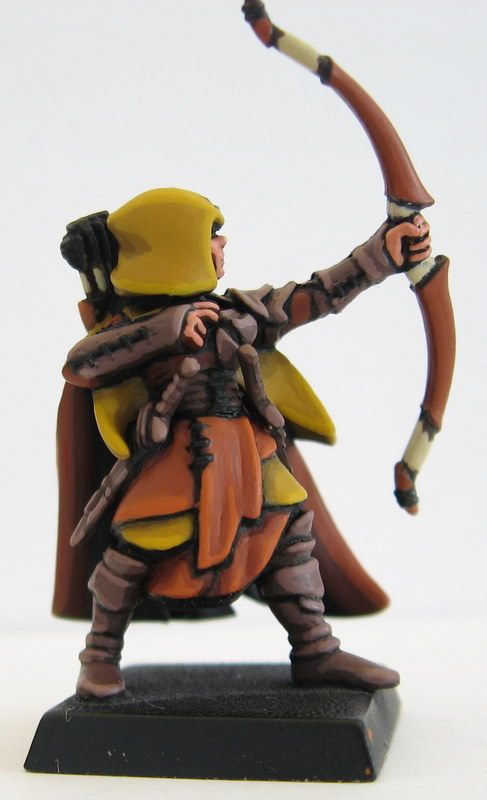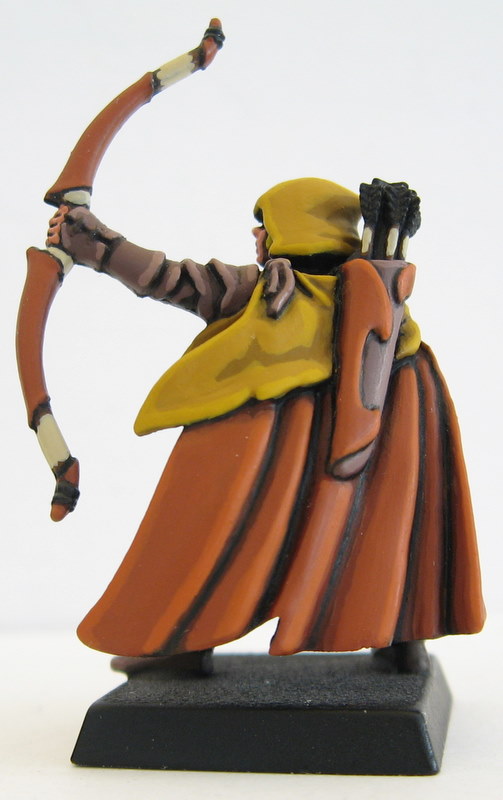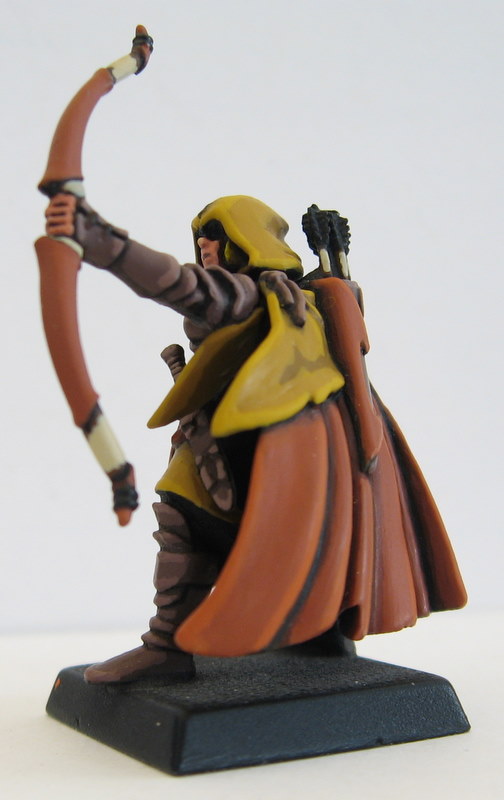 Last edited by Alec on Fri Apr 24, 2009 10:38 pm; edited 3 times in total
i still say you should have used a darker shade of yellow but other than that looks awesome man, kudos.