So this is how we turn slotta bases into regular bases. For the uninitiated, a slotta base is like a regular square base but with a slot. These are intended for the easy attachment of smaller metal models and the simple starter plastic models. It's easy to wind up with more than you need!
A slotta base.
A slotta base prepared for a nonslotta model. Yes, tape.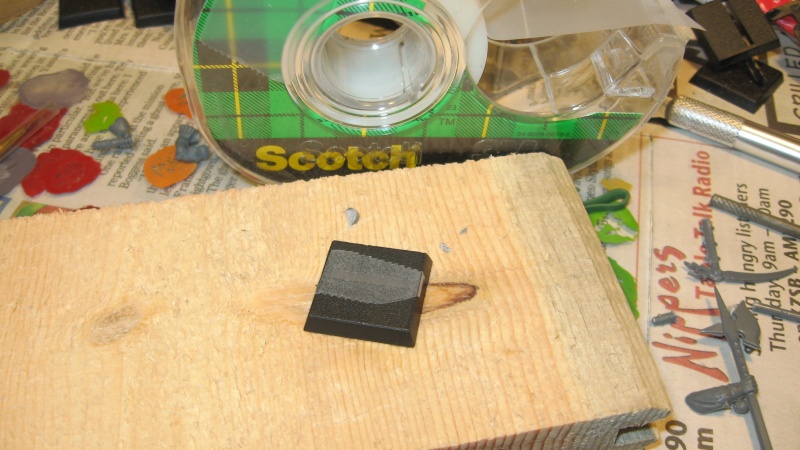 Now spread green stuff or you could simply add flock (fake grass) or sand.
And slice it up to look like stuff. Cobbles, in this case. One base started as slotta, the other didn't. Can you tell the difference?