So this is what I've done with some green stuff to make some more interesting poses. My toothpick is getting worn out and is no longer smoothing very well, you can probably see the bumpiness of the green stuff. And yeah they look very similar because I did pretty much the same thing to the same parts for both.
This is some paint work I've done on a flagellant. Very standard layering, kind of quick, no clean up so far. It looks decent from far away.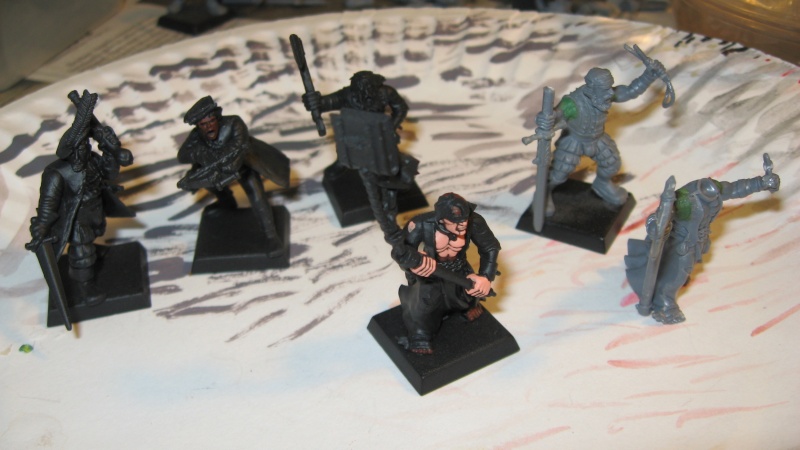 Up close you can see that it's kind of messy. I think depending on how things go I may try again with a fancier blending technique.